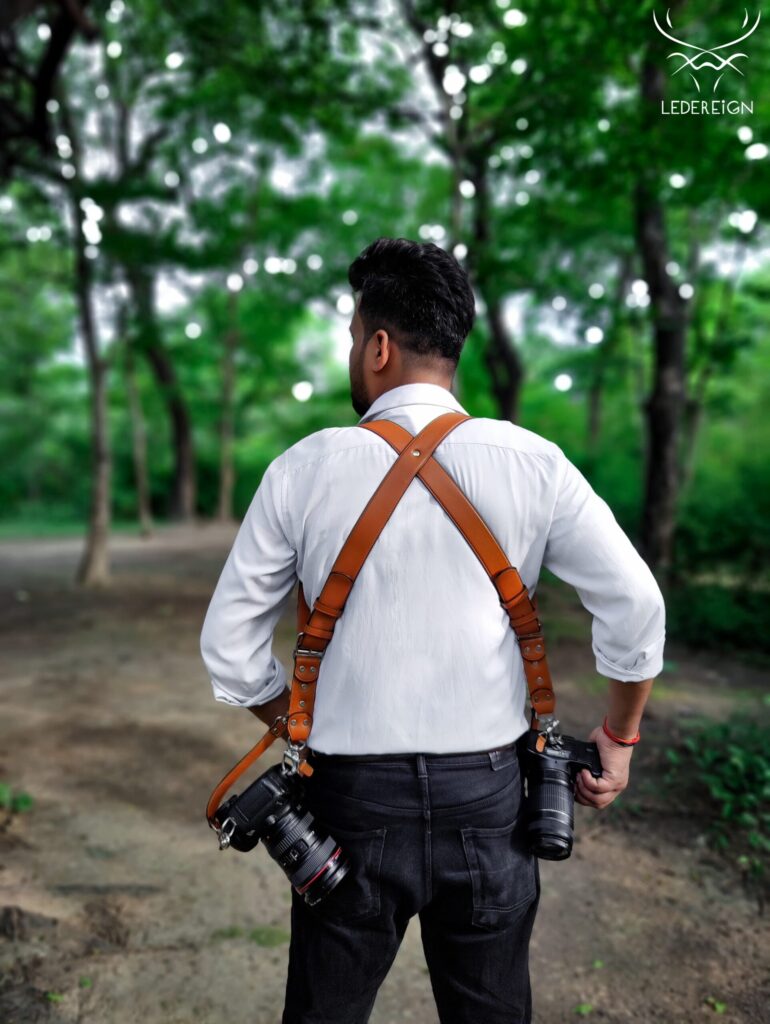 A camera strap is an essential accessory for any photographer, whether professional or amateur. Here are some reasons why camera straps are essential:
Security
A camera strap keeps your camera secure and helps prevent it from accidentally dropping and getting damaged.
Comfort
Holding a camera for an extended period can be tiring, and a camera strap helps distribute the weight of the camera evenly across your body, making it more comfortable to carry.
Convenience
A camera strap allows you to keep your camera within reach at all times, which can be handy when you need to quickly capture a shot.
Professionalism
A camera strap can also give your camera a professional look and feel, which can help to establish your credibility as a photographer and make you feel more confident.
Style
Camera straps come in a variety of colors, designs, and materials, allowing you to express your personal style while also protecting your camera.
Overall, a camera strap is a simple but essential accessory for any photographer in terms of security, comfort, convenience, professionalism, and style.